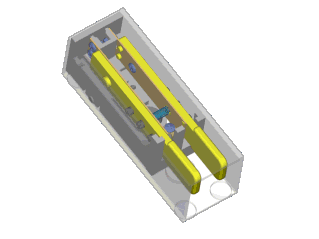 I've been keen on finding out more about the Palm mini paddle. I like the look – and the size – of the paddle. I haven't worked out yet if there's a way to strap it onto your leg, but it certainly doesn't seem to require too much in the way of real estate.
I also like the design style of this line including the modular keyer, the "code cube".
Most impressive of all is the Infra Red link technology they've incorporated into the line. It looks like you can purchase an IR enabled Code Cube to plug into an existing Mini Paddle so you can link up via an IR receiver connected to your transceiver, or even a tiny sensor within the txrx – up to 5 metres away.
Marshall Emm's Morse Express seems to be the most accessible distributor. The site hosts extensive info including the pdf manuals, which can also be found on the German site.