Via Southgate News and MAKE magazine news of a collapsible fabric yagi antenna developed by Diana Eng KC2UHB who has combined two craft skills in a stylish way, electronics and sewing. It's a design for a Yagi for portable amateur radio satellite operation.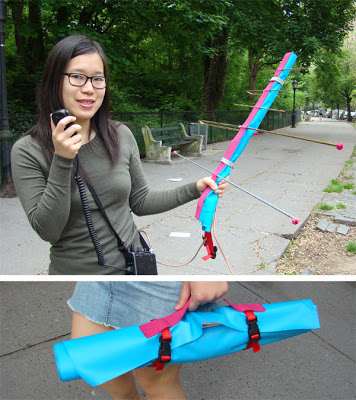 Her MAKE magazine article is well-written, comprehensive and brilliantly illustrated.
Diana Eng has also written an earlier article aimed at newcomers to amateur satellites for MAKE that covers:
Finding out when to listen
Finding the frequency
Aiming a whip antenna
Following the pass with the antenna
Tuning the radio for the Doppler effect
Check the size of the antenna in that earlier piece and you'll understand why she aimed at something more portable!